<!menu finishes here------------>

Bernays Gardens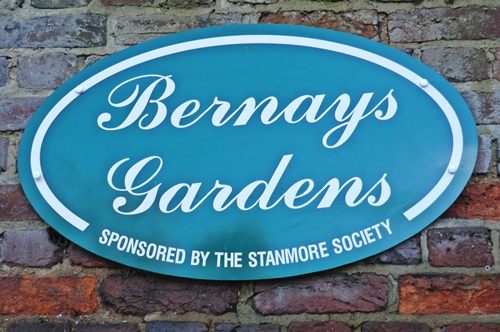 Bernays Gardens are a secluded public garden in the old village of Great Stanmore, located near the parish church of St John the Evangelist and takes its name from the Bernays family.
Leopold John Bernays (1820-82) was rector of St John from 1860-1883, and later his son Stewart F L Bernays (b.1866) became rector from 1898-1924, both took an active part in local affairs, and Stewart was Rural Dean of Harrow. Stewart left to become Rector of Finchley, and in 1938 became a Prebendary of St Paul's. The rural village was overtaken by suburban development in the C20th although a few older buildings survive, such as the Ernest Bernays Memorial Institute in The Broadway. A picturesque building of 1871, it commemorates the Revd. Leopold Bernays' eldest son Ernest, a student at Oxford who tragically drowned on 31 August 1870 whilst on holiday in Ireland at the age of 22. He was buried in the parish churchyard on 6 September 1870.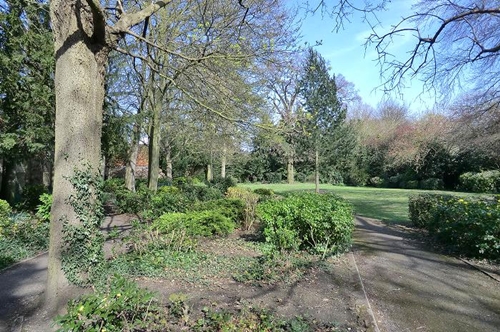 The Memorial Institute was built on a plot of glebe land that according to an indenture of 8 April 1871 was sold by Revd. Bernays on behalf of the Church Commissioners for 'the erection of any messuage or buildings to be used as a library or reading or lecture rooms for the education and recreation of the inhabitants of the parish of Great Stanmore'. The Memorial Institute was formally opened on 8 December 1871 by Lord George Hamilton of Bentley Priory. In 1991 local pressure saved the building from demolition; a volunteer management group was formed to safeguard it for the future, and in 2009 a major refurbishment programme was carried out.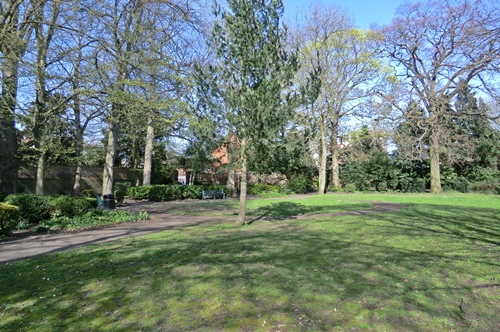 Laid out as a secluded public garden in the C20th (1930s or post WWII?) Bernays Gardens is bounded to Old Church Lane and Church Road by high brick walls that date from the C19th. The site was once part of the grounds of a large house, marked as Manor House on C19th maps, now demolished. The house that is now called Manor House originated as a late Victorian mansion to the south called The Croft, which was transformed in 1930-33 to recall buildings of an earlier age by its owner Samuel Wallrock, who also created a fine garden, and planted his grounds with mature trees. Some were large trees of rare species that he replanted from Aldenham House, which Walter Druett, writing in 1938, described as 'one of the most remarkable feats of tree transplanting ever performed in this country'.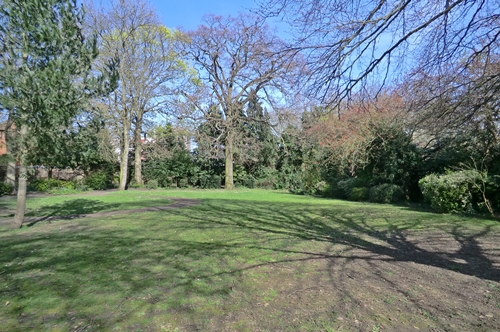 A number of fine trees are found in Bernays Gardens, which was laid out with areas of lawn, shrubbery beds and areas of ornamental planting, including a paved terrace with flower beds and ornamental palms in front of part of Church House Cottage, a range of timber-framed buildings originally built in the C16th and reconstructed in 1925-30. An inscription on a wooden plaque on the porch reads: 'Children of our hearts learn from flowers that grow in golden days'. Also in the gardens and currently derelict is another old building, Cowmans Cottage, which is scheduled to be renovated for use as artists' studios. The entrance to the gardens is via an attractive wooden gateway with grilles, near which is an area of paving and ornamental planting that includes palms and roses. Various serpentine paths cross the gardens, including a circular path shown on the OS Map of 1963. There are a number of mature trees dating from the C19th and early C20th, including a fine copper beech, oaks, yew, and horse chestnuts.

---


Do you have any information or contributions you can add to this page? If so we would love to hear from you.
Please contact us

Why not share us on Facebook