This demo is too wide for your mobile screen.
Please view on a tablet or PC.
<!menu above----------------->

Our Cookie, Copyright and Privacy Policy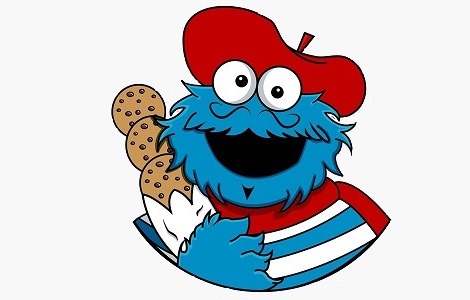 Soon after the Norman invasion of 1066, the lands of Great Stanmore were under the control of a European, Robert Count of Mortain, half brother of William the Conqueror, so here in Stanmore we are no strangers at being dictated to by European Bureaucrats, and here is their latest diktat.
Directive 2002/58 on Privacy and Electronic Communications otherwise known as the E-Privacy Directive, and we have to explain to you why we use cookies on our website

---
Cookies
Our website uses cookies, as almost all websites do, to help provide you with the best experience we can. Cookies are small text files that are placed on your computer or mobile phone when you browse websites.
If you have any questions about the following information please contact info@stanmoretouristboard.org.uk
Our cookies help us:
Make our website work as you'd expect

Remember your settings during and between visits

Improve the speed/security of the site

Allow you to share pages with social networks like Facebook

Continuously improve our website for you
We do not use cookies to:
Collect any personally identifiable information.

Collect any sensitive information

Pass data to advertising networks

Pass personally identifiable data to third parties
Granting us permission to use cookies
If the settings on your software that you are using to view this website (your browser) are adjusted to accept cookies we take this, and your continued use of our website, to mean that you are fine with this. Should you wish to remove or not use cookies from our site you can learn how to do this below, however doing so will likely mean that our site will not work as you would expect.

Website Function Cookies; Our own cookies
We use cookies to make our website work including:
Remembering your search settings

Seeing which parts of the site are used, and which are not

Determining what search engines are used to find us
There is no way to prevent these cookies being set other than to not use our site.

Third party functions
Our site, like most websites, includes functionality provided by third parties. A common example is social networking companies, we have included 'Like' and 'sharing' buttons on our site. Our site includes the following which use cookies:
Our hosting company

Google - Google Analytics

Facebook - Allowing you to share information

Twitter - Allowing you to tweet information

YouTube

Flickr
Disabling these cookies will likely break the functions offered by these third parties

Turning Cookies Off
You can usually switch most cookies off by adjusting your browser settings to stop it from accepting cookies. Most web browsers allow you to do this via your browser's settings. Doing so however will likely limit the functionality of our's and a large proportion of the world's websites as cookies are a standard part of most modern websites. To find out more about cookies, including how to see what cookies have been stored and how to manage and delete them, visit http://www.allaboutcookies.org/

Copyright – Copy & Photos
Copyright is a legal concept, enacted by most governments, that grants the creator of an original work exclusive rights to its use and distribution, usually for a limited time, with the intention of enabling the creator of intellectual wealth (e.g. the photographer of a photograph or the author of a book) to receive compensation for their work and be able to financially support themselves.
All of the old black and white photos that we use, have been collected from the public domain or have been sent to us and have been used with acknowledgements. If you believe we have used or referenced your work without consent please contact us via the contact page.
All colour photos used on this site were taken by us and we own the copyright to them, if you would like to use them on your site please feel free and a link back is always appreciated, Why not contact us and let us know what you need, only a small fraction of local photos make it to the site, and we might also give you a mention on the links page too.