This demo is too wide for your mobile screen.
Please view on a tablet or PC.
<!menu above----------------->

Montrose walk, Stanmore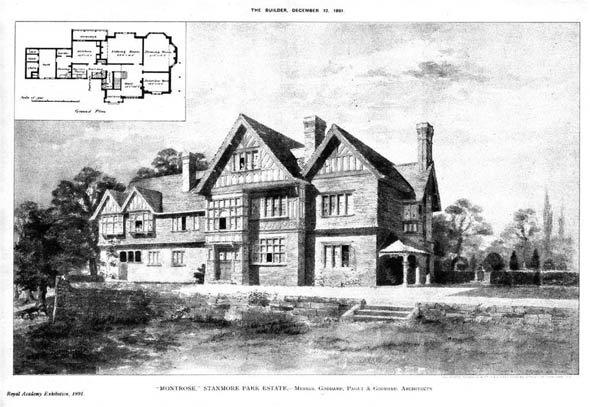 Illustration of Montrose House, Gordon Avenue, Stanmore

The story of Stanmore's Montrose walk starts with a Victorian House that was built near Stanmore Golf Club on the Stanmore park estate in Gordon Avenue around 1890. The house was called "Montrose" and was built to a style typical of the period by a firm of Architects from Leicester named Goddard, Paget and Goddard.
The house was bought by the Air Ministry during the last war as a residency for R.A.F. top brass working at Bentley Priory. Therefore it ultimately became home to Air Chief Marshall Hugh Dowding. Later To become Lord Dowding who lived there with His sister Hilda.
Every morning Lord Dowding or "Stuffy" as he was known to his men, because of his reserved and uncharismatic manner would walk the short distance from his house across the grounds of Bentley Priory to the RAF's control room where he worked.
Lord Dowding's tactics orchestrated from Stanmore's Bentley Priory proved to be the right ones and he was, indeed, most responsible for Britain's "finest hour."
During the early eighty's a lot of local M.O.D. properties were sold to off to developers and Montrose was one of them. Planning permission was granted by Harrow Council at a meeting on the 28 February 1980, To build a development called the Water Gardens. It was also decided that a small woodland belt running through the site be made available to the public.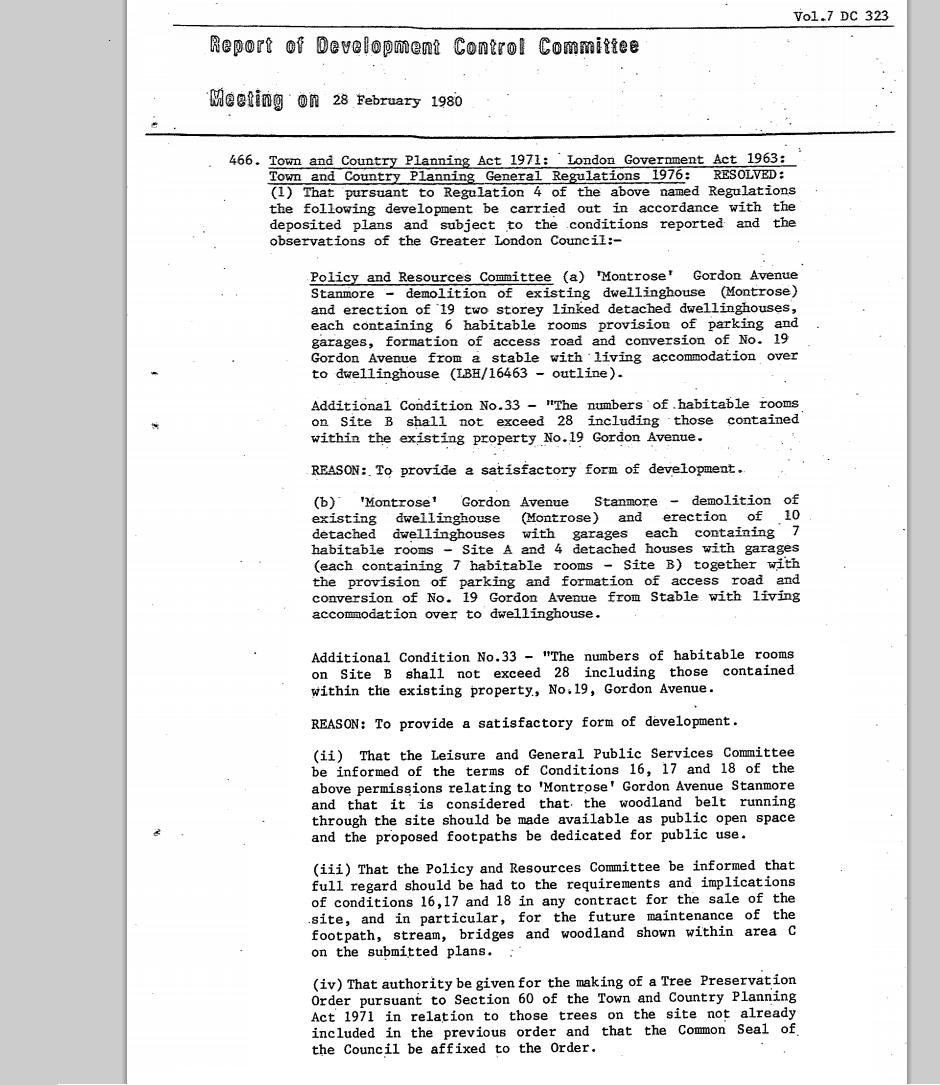 Planning committee report for the demolition of Montrose House, Gordon Avenue, Stanmore (Click to enlarge)

Montrose Walk as it is now called is a small .45 hectare woodland trail following the Stanburn Stream from Gordon Avenue to Wolverton Road The stream is an out-flow from temple pond which in turn was filled with water flowing down in a south easterly direction through Stanmore from Summerhouse Lake in Bentley Priory nature reserve.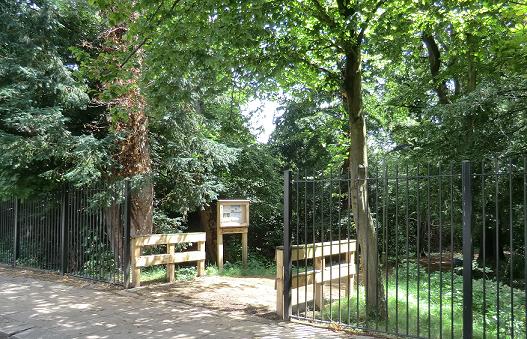 Montrose Walk Entrance Gordon Avenue, Stanmore

As you enter the pathway from the Northern end you will notice to your right a tunnel that brings the water under Gordon Avenue. This path then follows in a south westerly direction beside the stream, half way down the walk there is a footbridge that crosses over to the other side.
At the Wolverton Road end of the walk is an Environment Agency monitoring station which keeps track of the water level to guard against flooding. Typical Height would be between 0.05m and 0.60m, the highest level ever recorded here was 1.35m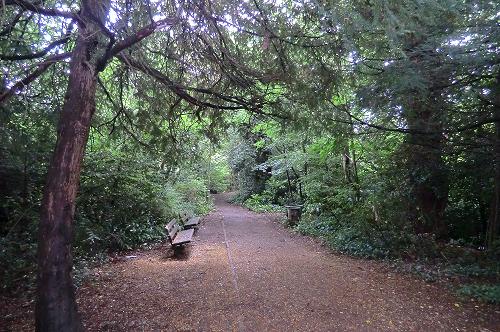 Montrose Walk Gordon Avenue, Stanmore

Trees along the route include Norway maple, Holly, Yews, Oaks, Beeches, Scots Pine, Horse Chestnuts and Sycamore.
Just near the start are a couple of benches to rest on and enjoy the tranquility of the bird calls and babbling brook


---

Why not share us on Facebook


Or join our Facebook group
"Stanmore Middx. Past & Present"
For Hundreds more vintage photos of the area, as well as news and local events.